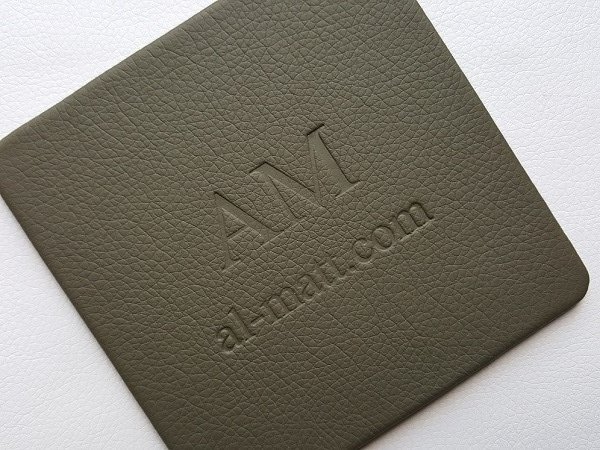 LEAVE A LASTING IMPRESSION
.
A custom embossed logo can leave a lasting impression whether it be a gift or at your board room table. Adding a logo is an easy process. Send us your logo Via e-mail in either (PDF, JPG, GIF) we can work with these high quality images. From there your brass stamp will be manufactured. The logo is pressed in to the product with out color. The combination of pressure and heat results in a clean accurate logo imprint that captures significant detail.
Your stamp will then be stored for future orders.
There is a one time $125.00 set up fee for each logo. Cost could change depending on the size of the logo. GMK will advise before proceeding.
Cost per piece $4.00 ea.
If an order includes mats of any size and coasters, the cost for embossing coasters will be $2.00 ea. and $4.00 ea. for mats.
For further details please e-mail or call with any questions. (630) 837-0668